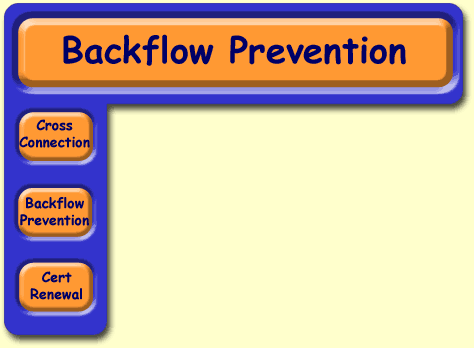 Cross Connection Control is a necessary part of any utility program. The protection of the water supply is a prime responsibility of the water purveyer, including the maintenance of a backflow prevention effort.
The EPA has placed the responsibility for this effort on the states, with some guidelines which must be followed. These guidelines include the proper installation of backflow prevention devices, testing and maintenance of all devices, and a monitoring protocal for water purveyors.
Testing and maintenance is required annually, with the responsibility for monitoring this process resting with the water purveyor. Partners in this process include certified plumbers, irrigation specialists, and backflow testers.
For information on Cross Connection Control Courses, Testing and Repair Certification, and Certificate Renewal, click on the links above.