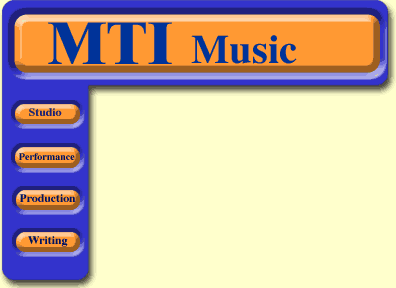 "You don't have to be big to be good, You
just have to do it with passion..."
"True artistry has no size dimension... once 
something good is created, it becomes as 
big as it can get..."
Creating and Preserving Music

Back to MTI homepage
MTI Music, located in Archer, Florida, is involved in the creation and preservation of music. Recording and production activities are available for professionals and amateurs needing small size services.
On site recording, session recording, demos, writing, and performing are all included.
MTI Music was founded by singer/songwriter Stan Mitchell for the purpose of creating and presenting music for all "seasons." Included are: Country/Western, Pop, Folk, and Gospel. Especially inportant traditional Country, Southern Gospel, and music from the 40,s, 50's, 60's, and 70's.
Contact Us . . .
Contact and Information Request Page
Send an email to:
mtrain@mtrain.com
Call:
352-317-1726