Back to MTI Music homepage
MTI Music is not a booking agency. However, we can get you in touch with numerous performing individuals and groups for whatever needs you may have. In addition, musicians within the company as well as some associates can do a kick-ass job in many ways....
For the Central Florida area, Stan and his friends can provide:
Single keyboard/vocal act, country or Retro-Pop (Great for Dancing)
Single or duo guitar/vocal country act, the best in the State!! (Regular Walt Disney Would performers)
Duo-keyboard and sax/vocal traditional country and retro-pop (Great for Dancing)
Five piece band, specializing in 70's and earlier Pop. (The "Stardust" Gang)(Great for Dancing)
Country/Western band (Top Forty Country, Southern Rock, Traditional Country, Western Swing) (Great for Dancing)
All these acts can and do perform traditional songs as well as original work. (And its some good stuff, too!) You can find some of them performing their songs at the
Annual Frank Brown International Songwriters Festival on the Gulf Coast at the Florida-Alabama line each November.
Call 850-492-7664 for information on this spectacular event or visit the website at www.florabama.com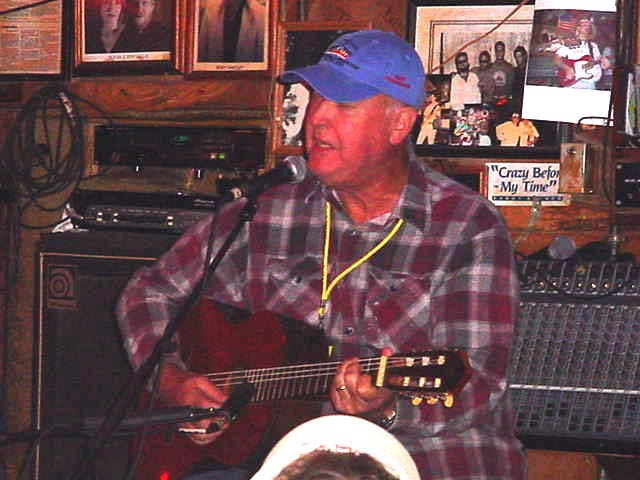 Stan Performing at the 2004 Frank
Brown International Songwriters Festival.
If you need someone to perform at a
Wedding
Convention
Dance
Party
Club Event
Banquet
Give us a call at:
352-495-3767 or 352-317-1694
Ask for Stan!